Profile
Yianni was born in Adelaide, Australia in 1982. He studied graphic design at the University of South Australia where he received an Honours Degree in Visual Communication.
Between 2005 and 2007, he held a residency in the Visual Communication department at Fabrica, United Colors of Benetton's communication research centre based in northern Italy.
In Australia, Yianni has worked in senior design and creative director roles as well as lecturing in the South Australian School of Arts Masters Program at the University of South Australia.
He has won a variety of national and international awards and was selected as a top three finalist in the Qantas Spirit of the Youth Awards.
His design and advertising work has also been exhibited internationally and was included in shows at the Centre Pompidou, Paris, and the Museum of Modern Art, Shanghai as well as being featured in many publications.
Yianni serves on the Australian Graphic Design Association committee and is one of the co-founders of The Australia Project, a series of creative initiatives aimed at critically examining Australia's national identity.
We're Open


Visit Yianni's studio website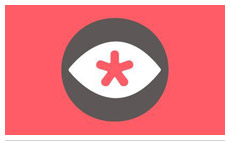 Profile


Photos